Discover Your Ideal Hair
A Guide to 3 Levels of Hair Quality
Hey gorgeous! Let's talk about the different hair qualities we offer to keep you slaying all day, every day. We know you want to make sure you're getting the best value for your coin, so here's a quick breakdown to help you choose what's perfect for you:
Our Crème de la Crème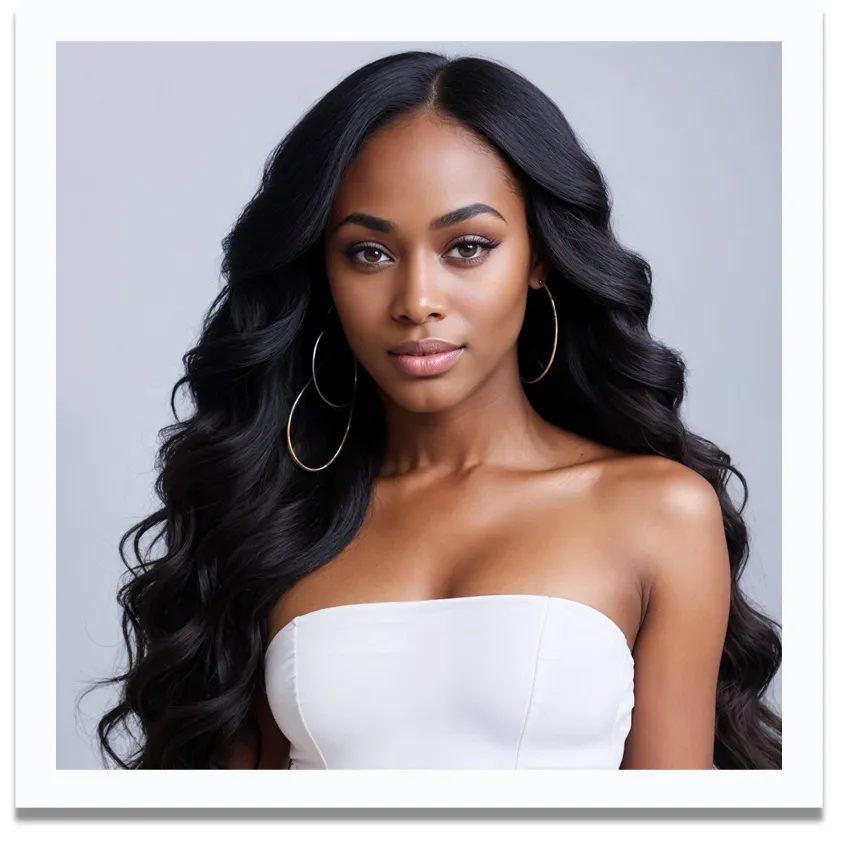 Our top-of-the-line grade hair bundles.
My Hair, Peruvian Body Wave, Mongolian Tight Curl
High Grade - Single donor Remy virgin hair
Double drawn
Platinum bleach-friendly
Lasts up to 3 years with proper care
Shop Exclusive Bundle Deals
All About That Upgrade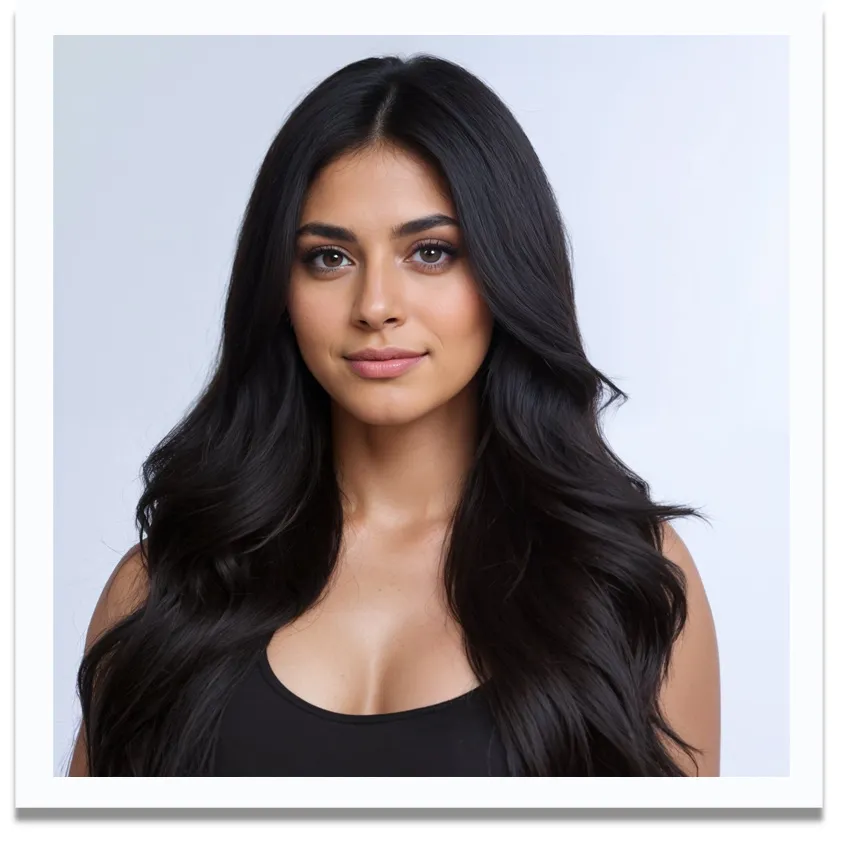 Our Premium hair quality is still fire!
Mid-grade - Single donor Remy hair
1-2 years with proper care
Versatile and budget-friendly
Shop Premium Bundle Deals
Budget-Friendly Fab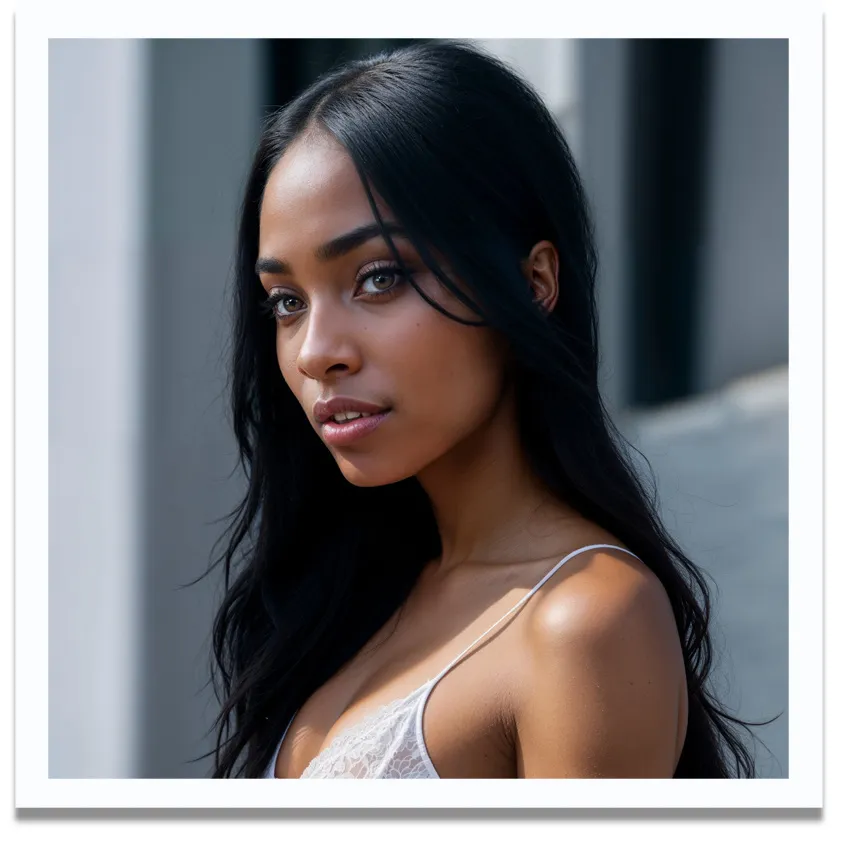 Affordable Studio Hair for Bomb Look
Processed, non-Remy, pooled sources
Pre-dyed black
Not for bleaching or coloring
Lasts 3-6 months with proper care
Shop Studio Bundle Deals
Invest in our luxurious human hair products today and experience the difference for yourself. Indulge in the ultimate hair experience with our pristine human hair extensions!
At Her Imports USA, we strive to be your ultimate destination for luxurious, natural, and easy-to-care-for human hair products that will boost your confidence and enhance your beauty. We are committed to delivering exceptional quality and remarkable features in our hair products, which include:
Natural, soft, and easy-to-care-for solutions
Meticulously crafted for authentic and natural-looking results
Perfectly aligned strands for a flawless and tight finish
Tangle-free and minimal shedding design
Chemical-free formula suitable for sensitive skin
Versatility to dye and style without damaging the hair
With these outstanding features, trust Her Imports USA to cater to your unique needs and desires, setting us apart from the rest.
Experience Unparalleled Hair Quality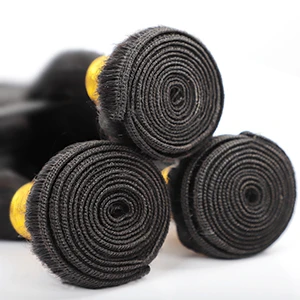 Double machine weft construction
Tightly woven and neat appearance
Tangle-resistant design
Minimal shedding for long-lasting wear
Shop Exclusive Bundles
Natural black color for a versatile look
Bouncy, shiny, and soft texture
Healthy black hair and clean with a full body
Natural luster and odor-free
Shop Premium Bundles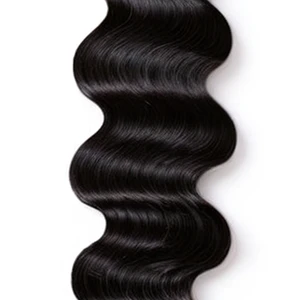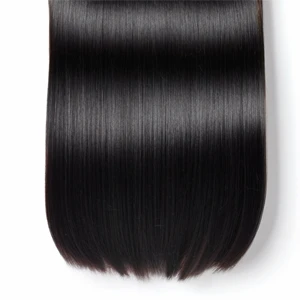 Full and thick finish for a natural appearance
No dry or split ends
Easy to wash and maintain
Resistant to tangling for hassle-free styling
Shop Studio Bundles
Achieve Straight, Curly, or Dyed Hair and Maximize Durability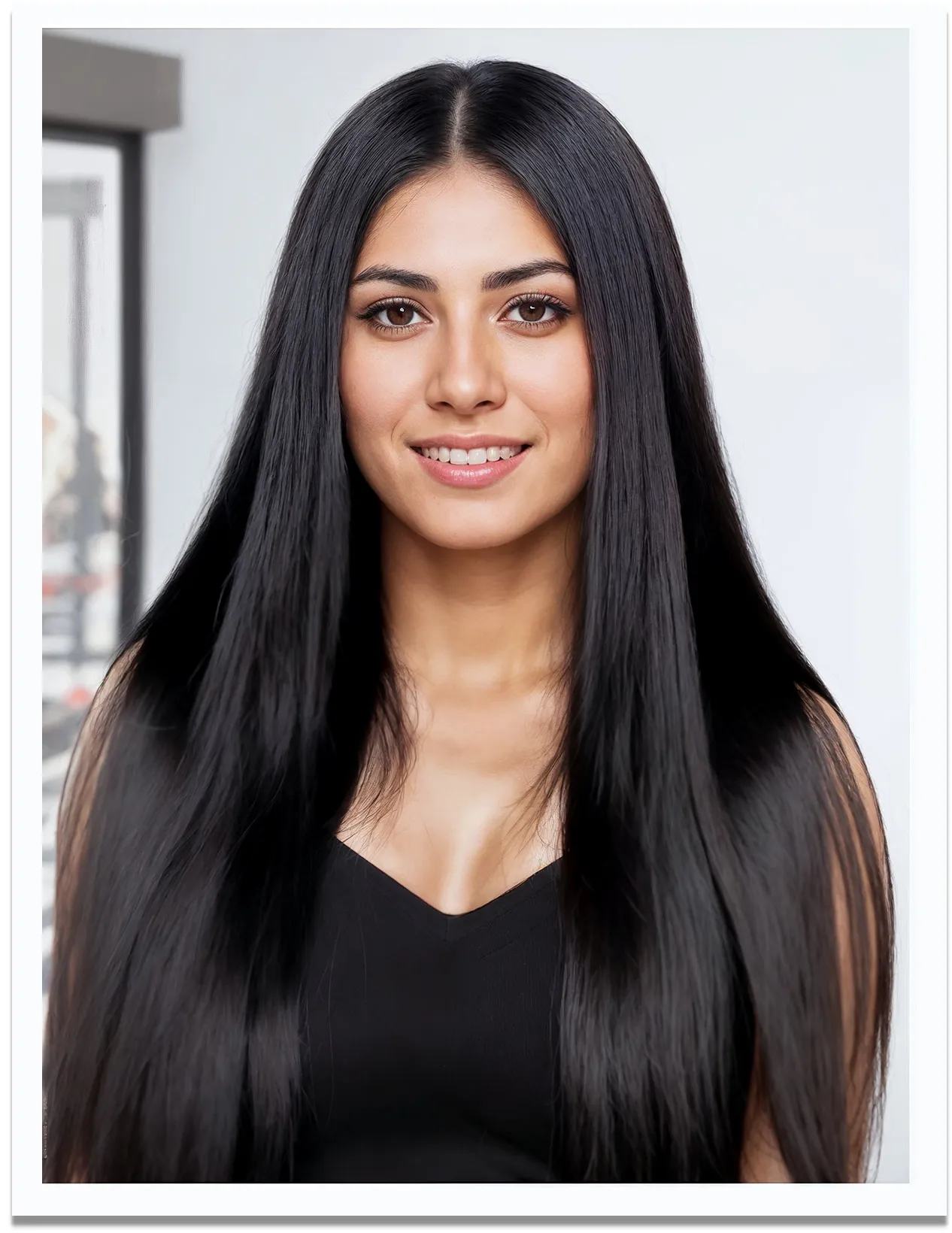 Style Flexibility: Curly or Straight!
Get ready to rock gorgeous curls that last all day with these three simple yet fabulous steps:
Set your curling iron to the ideal temperature range of 320-360℉ for perfect results every time.
Get ready to pamper your locks by holding the wand or iron on each section of hair for 8-10 seconds, creating luscious and flowing curls that will turn heads.
Finish off your fabulous look by adding a light mist of hairspray to help maintain your curls' pattern and volume.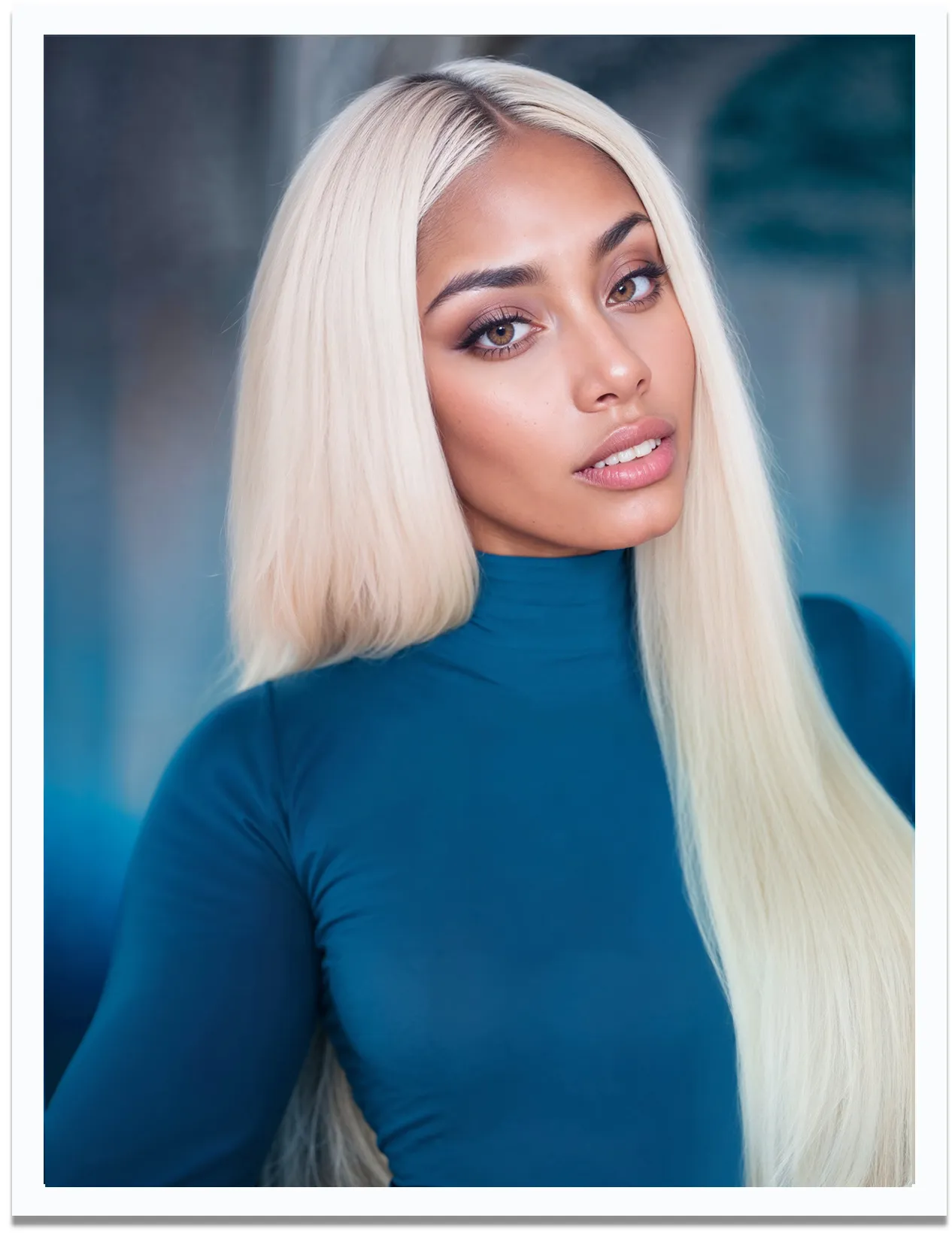 Enhance Your Style: Dye or Bleach
Unlock the secrets to maintaining and dyeing your premium natural black human hair bundles
It's okay to dye our virgin body wave hair professionally, but we recommend darkening it rather than lightening it for the best results.
Before committing to dyeing your entire head, try a small strand test first to ensure you achieve your desired look.
Always use high-quality hair dye and carefully control the dying time and temperature to prevent hair damage.
After dyeing or bleaching, regularly deep condition your Brazilian body wave hair to help prolong its lifespan and keep it looking vibrant and healthy.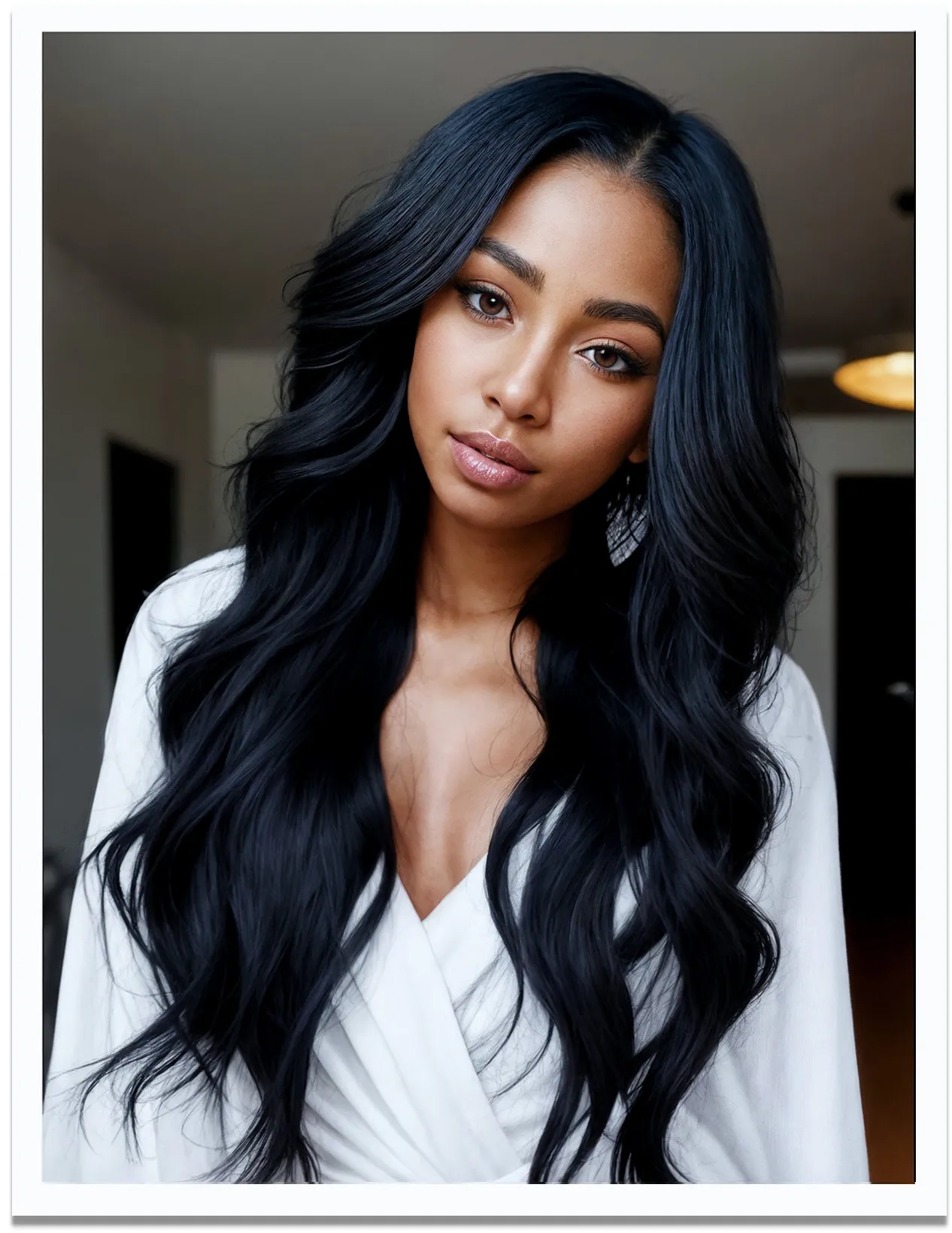 Invest in Durability: 6-12 Months of Glamour
With proper care, you can expect your hair to last between 6-12 months, making it the perfect investment for a long-lasting look
Treat it like royalty! Give your 100% human hair, such as Brazilian body wave bundles, the TLC it deserves.
Lather up with quality hair care products and condition regularly for soft, silky locks.
Add some oomph to your look with a light mist of hairspray to maintain your hair's pattern.
Avoid excessive heat-styling tools like blow dryers to keep your hair healthy and vibrant.
Unleash Your Inner Goddess with Our Luxurious Brazilian Hair Selection!
Our collection includes a variety of styles, such as Brazilian body wave, Malaysian straight, and Brazilian deep wave. Choose from our virgin Brazilian body wave hair, lace closures, and lace front wigs for a natural color that suits your unique style. Our virgin human hair products are perfect for black women, offering a natural look with a variety of hair types and textures like curly hair, wavy hair, and straight hair.
From dark hair to honey blonde and blonde highlights, you'll find the perfect shade to match your style. Our Brazilian human hair is meticulously crafted to provide a natural luster and a flawless, tight finish. Choose Her Imports USA for all your body wave hair, Brazilian body wave bundles, and other premium human hair needs. Stay fabulous!
Whether you're looking for a wig with bangs, a frontal wig, or a straight wig, our virgin hair bundles have you covered. Our Brazilian body wave hair bundles and lace front wigs are made with reinforced double weft, ensuring minimal shedding and a tangle-free experience.
Expert Tips for Caring for 100% Virgin Hair Bundles & Frontal Wig
By following these expert tips, you'll extend the life of your 100% virgin body hair bundles and keep them looking stunning for a longer period. Enjoy your luscious wavy hair or straight hair and show off your fabulous style!